Homepage - Who are we
PAY ATTENTION !!!!!!!!
UNTIL JULY 31, 2021 All A Belcari Figurines 50% DISCOUNT, THE DISCOUNT CODE IS 0609 THIS CAN BE ENTERED IN THE SHOPPING BASKET AT COUPON CODE .
------------------------------------------------------------------------------------------------------------------------------------------------------------------------------------------------
Verzamelshop - Vlooienmarkt -  Rommelmarkt - Tweedehands spulletjes - Retro - Vintages - en ook nieuw zijn onze Parastone beelden, u ziet ze onder de rubriek: Art Sculptures en meer - allemaal te vinden op onze online verzamelwinkel. Wij zijn een online soort kringlooplwinkel in verzamel objecten, u kunt dan denken aan de bekende: Cherished Teddies Beeldjes en Muziekdoosjes c.q. Speeldoosjes van Priscilla Hillman uitgegeven door Enesco. Vittorio Tessaro prachtige beelden van deze Italiaanse kunstenaar. Retro keuken spullen met merken zoals Mosa, Royal Doulton, Villeroy & Boch en veel meer Vintages en Brocante spulletjes zoals: oude blikken, oud gereedschap, bakelieten verzamelitems e.d. Boeken en strips, plaatjesboeken en meer, Mineralen en Schelpen, Speelgoed, Disney, Bierpullen, Cd's en diverse andere dingen. Neem vrijblijvend een kijkje, misschien zit er iets voor u bij. Bijna alle artikelen zijn 2-dehands, indien nieuw, staat dit erbij vermeld. Zoekt u iets wat er niet bijstaat neem gerust contact op voor verdere informatie.
COLOFON:
Ik ben deze webshop begonnen omdat ik zelf een verzamelaar ben geweest van mini gokkastjes en alles wat daarmee te maken had, als je zelf verzamelaar bent kun je beter begrijpen wat de verzamelaar ertoe drijft om iets te moeten of willen hebben, ik zei altijd maar : kopen kun je alles, het leukste is om het te zoeken en dan te scoren voor een klein prijsje, dan ben je een echte verzamelaar, en heb je alles compleet en mis je nog 1 artikel dan ga je hiervoor iets dieper in de buidel.
Vanwege de verzendkosten waar niet onderuit is te komen, probeer ik mijn prijzen laag te houden, misschien komt er een artikel hoger uit dan op Ebay, daar zijn de verzendkosten naar Nederland niet altijd even leuk, je komt dan duurder uit en soms komt het kapot of helemaal niet aan(eigen ervaring).
Door jarenlange inpakervaring en een open dag meegemaakt te hebben bij de verzendservice, weet ik de gekochte artikelen met de grootste zorg te verzenden, ik hoop u te mogen verwelkomen in mijn online winkeltje.
Jeannette Berkel
Shopping cart
No items in shopping cart.
Savings promotion from 1 May discount 50%
Savings cards can be returned up to and including 29 February 2020.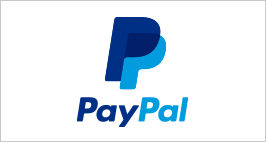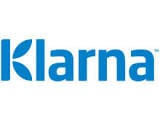 PostNL International too